"

[A]uthentically affectionate sound that we're hoping will become signature in subsequent releases. If Trent Reznor produced for Boy George, the sonic result wouldn't be all too different from the danceably dark, ethereal textures in SINK." - Amelia Vandergast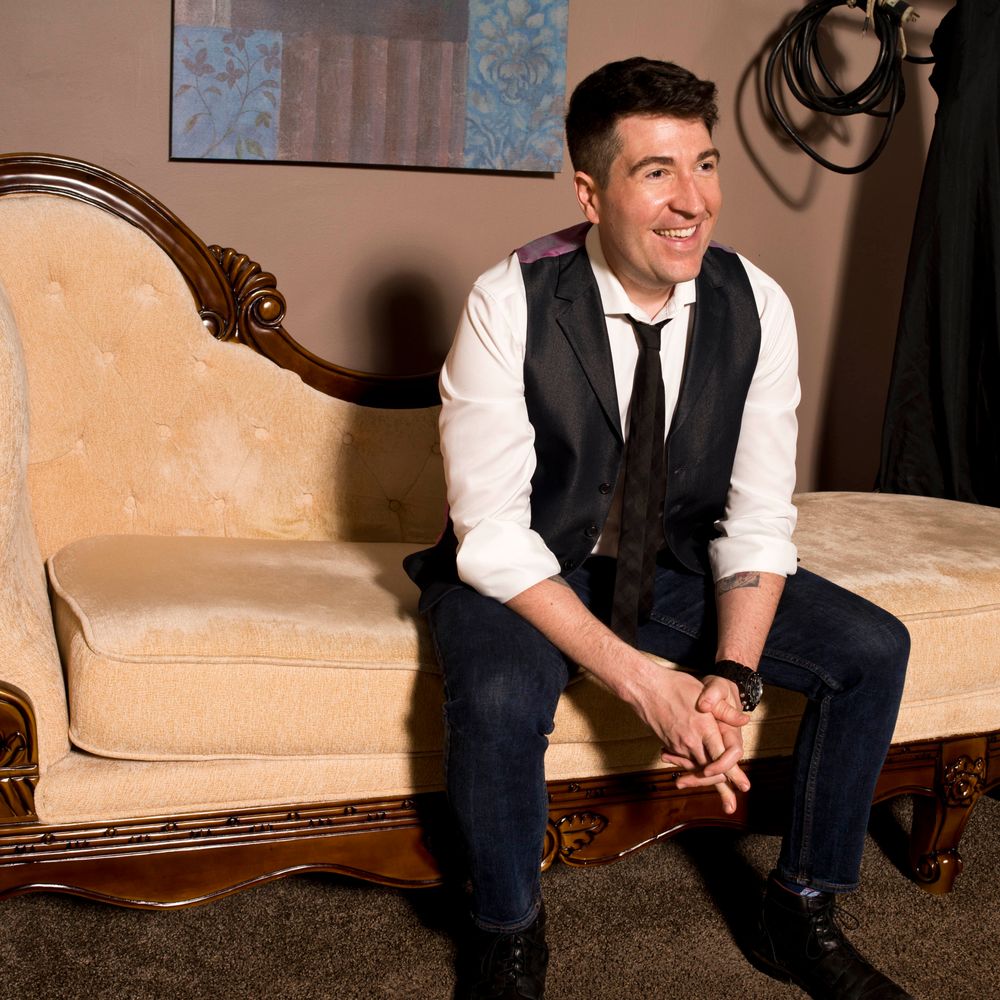 BIOGRAPHY
Photo by Jean-Joel Lawrence
Conner Eko is an emerging indie synth pop singer-songwriter located in the Bay Area, California. His debut single and music video, "SINK", was self-produced and released on August 3, 2021. His musical influences are vast and range from David Bowie, U2, Jeff Buckley, Coldplay, INXS, John Coltrane, Peter Gabriel, Muddy Waters, James Brown, Al Green, Art Blakey, Grizfolk, Tears for Fears, Dustin O'Halloran, and many others. 

Eko participated in other musical projects as a singer-songwriter (such as Pittsburgh-based indie rock band, Falling Andes), but has been away from music for seven years. During this time away, he spent time as a high school science teacher, and most recently began working on a PhD in astrophysics. He studies planets around other stars and thinks about the idea of life elsewhere in the universe. Although Eko's science pursuits are exciting, the hiatus away from music and songwriting deeply affected him and increased his struggles with a lifelong battle with depression and anxiety. 
In March 2021, everything changed when a serendipitous accident gave Eko a traumatic brain injury, which led him to developing post-concussion syndrome and an increase in depression and other health problems. Forced to take a leave of absence from his PhD and many other activities, he found solace and healing in his music. With writing and playing music being one of the few things that he could do that wouldn't result in headaches and other concussion symptoms, Eko began to craft new songs and completed his debut single, SINK. 
Conner Eko is currently working on a follow up releases to his debut single, SINK. This new music will blend indie synth pop and retro indie singer-songwriter and lyrically will tell his own personal story, his battle with depression, as well as include philosophical themes and metaphors relating to humanity and our place on Earth and in the cosmos. Eko plans to release his next single on December 3, 2021, with a series of additional singles, or possibly an EP, in early 2022.